---
FINAL STANDINGS
DISTRICTDUENAS

- 6/23 = 26%

CORONA

-9/28 = 32%

COLONDRES

- 11/28 = 39%

NELSON

- 17/29 = 59%

DERMON

- 20/32 = 63%

THIRTEEN

- 20/30 =67%

MEJIA

- 22/29 = 76%
---

Sponsorships
You will find an extra card that puts you back into the game...or you may give to someone that wishes to enter back into the game
​
Sponsorship One: Available
1. A historical place
2. Where great men of the past watch you
3. Where a pencil can make or break your day
4.That shares a sticky dark place

Sponsorship Two: Redeemed
1. In this small domain of "grandness" you will find the extra card
2. You do not want to be questioned by this blonde beauty
3. She can be seen in her flying blazers
4. She is small but will tower over you in her high fashion wedges

Sponsorships
Answer correctly and be rewarded with immense power

Sponsorship Three: Redeemed
Riddle me this: "I eat animals but I don't hunt or kill. What am I?"
Send me your answer via comment below.
Answer: a vulture - WINNER Isaac Martin

Sponsorship Four: Available
1. I am hidden in a domain with two names.
2. I should be tiny, but instead I am great!
3. Are you smart enough to find me?
Prize: Cloak of Invisibility
---
Legend
​by Ashley Dorough - - -
Green, when you see it you'll think of me. District Colondres will make you flee. They will not fail, they will prevail.
Prologue
200 years ago, District Colondres, came to the world. They wanted to fight. Their district was filled with the toughest warrior's, the smartest of smart, the strongest of strong. They came to fight. They came to win. They will not fail, they will prevail. They will not retreat. They will not surrender. They'll become supreme.
The Beginning - 1st Annual Hunger Games
The battle began, with the seven districts. District Duenas. District Nelson. District Carillo. District Corona. District Christopherson. District Colondres. These seven districts were inpationaly awaiting for the Hunger Games. As they impatiently awaited, President Salamy, came to each of their districts, to remind them of the rules, and to wish them luck. All of the citizens from District Colondres were smiling and whooping, as the President came to wish them luck, more excited then Boo, The Pomeranian wearing a bear outfit.
---
---
Rules

:

To eliminate a target you must do all of the following:

Target and assassin must make eye contact
Target must see you holding up this Dossier w/ their picture
Say "Happy Hunger Games! And may the odds be ever in your favor."

Assassin can't reveal who their target is to anyone (unless during an elimination)
Buildings and Busses are SAFE Zones (eliminations prohibited)

Bathrooms off limits (eliminations prohibited)
Off campus is fair game (eliminations allowed)

Physical and verbal attacks prohibited
Can't argue/antagonize/debate the Hunger Games
President Salamy is the mediator for any disputes
Violations will result in being eliminated at President Salamy's discretion
Give Mr. Colondres dossiers of eliminated targets for display on scoreboard

---
---
Honorable Salamy
The Capitol
Effie Grandinetti
The Capitol
Head Chaperone
---
Districts
Powered by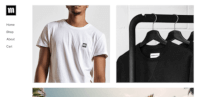 Create your own unique website with customizable templates.